Board of Directors
Brooke Sulahian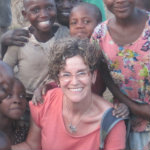 Following a successful thirteen-year career in Human Resources and four years as a stay-at-home mom, Brooke's eyes were opened to the suffering and injustice that afflict her brothers and sisters around the world. This occurred in June of 2010 after reading The Hole in Our Gospel, by Richard Stearns, and Half the Sky, by Nicholas Kristof and Sheryl WuDunn. The plight of women and girls living on the margins of life captured her heart. She was specifically struck by the stories of women and girls who lacked access to medical care and suffered from or were at risk for fistula. As a result, she co-founded a volunteer group in October of 2010, which led to the founding of Hope for Our Sisters, Inc. in January of 2012. She is driven by her belief in the inherent value of each person and her hope that women and girls around the world will one day be fully cherished and valued by their families and communities, as God intended. Brooke believes our sisters have the ability to change the world! Brooke lives in the Boston area with her husband and two children.
Tim Sulahian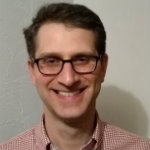 Tim Sulahian was first exposed to fistula during conversations with his wife, Brooke, while she was reading Half the Sky. His involvement in Hope for Our Sisters is in response to God's love for each of His children and His command to care for the most vulnerable of them. Tim is blessed and honored to be able to play a role in the restoration of the lives of these women, who suffer from fistula simply because they are poor.
Tim is a graduate of Calvin College, holds a Ph.D. in Physiology from Dartmouth College and received his postdoctoral training at the Harvard School of Public Health. He is currently employed as a Scientist at Cell Signaling Technology, a world leader in the production of high quality antibodies for use in scientific research.
Iris Y. M. Leung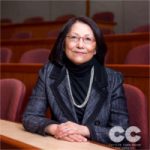 Iris, a professional accountant, has been working in the financial reporting and management roles since university graduation. She learned of Hope for Our Sisters during a 2013 Bible study when HFOS's work was shared. She was encouraged and motivated by the mission to promote women to follow God's calling to the fullest and was moved to support the fistula repair work. In 2014, after carefully waiting for God's guidance, she agreed to provide administrative support for the team. She is thrilled to be a part of this team, making a difference for women suffering from fistula.
Cara Brooks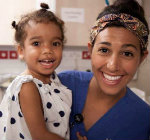 Cara Brooks is a registered nurse who specializes in Neonatal Intensive Care. Upon graduating with her BSN and a minor in Thanatology from the University of Rhode Island in 2011, Cara continued to advance her studies through enhanced certifications in critical care nursing and lactation. Cara is currently pursuing a Master's Degree in Public Health with a certificate in Maternal and Child Health from the Johns Hopkins Bloomberg School of Public Health.
Cara has worked in several developing countries for up to 5 months at time. She was first exposed to the tragedies of obstetric and traumatic fistulas when serving with Mercy Ships in Madagascar in 2015. Upon meeting Brooke Sulahian at a women's gathering, Cara felt called to join the HFOS team and work on behalf of her beautiful sisters suffering from this terrible condition abroad. She has high hopes that with enough global outcry and improvements in healthcare delivery, fistulas can be eradicated in our lifetime.
Advisory Board
Bill Burke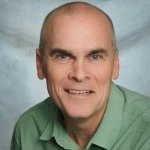 Bill Burke is the Executive Pastor at Grace Chapel and has been on staff since October of 2004. In his role, he functions as the leader of the pastoral and ministry staff organization. He loves the opportunity to work closely with staff and volunteers to align their passions, gifts and approaches with the vision and mission of Grace – increasing the effectiveness of the ministry and allowing them to sense the true joy that comes with being used powerfully by God to achieve His goals through them.
Prior to joining the staff, Bill had a 29-year business career focused on human resource consulting for major business organizations. For the last 11 of those years, Bill was a partner with Ernst & Young in their Human Capital practice and was based in the Indianapolis office. Through this time, he was very active and involved in his local church serving in numerous volunteer capacities including treasurer, mission trip leader and chairman of the elder board. In recent years, Bill and his wife, Terri, sensed God leading them into full-time ministry – to use their gifts, skills and passions to advance the ministry of the local church.
One of the things Bill loves about his job is that he gets to see and support God's people in action, advancing the Kingdom through hands-on ministry. He was so inspired by the vision and work of Hope for Our Sisters that he agreed to serve on the Advisory Board.
Chi Chiung Grace Chen, M.D., M.H.S.
Dr. Grace Chen provides comprehensive care for the evaluation and medical, behavioral or surgical treatment of women with pelvic floor disorders, including pelvic fistula, urinary and fecal incontinence, and pelvic organ prolapse. She is well-versed in traditional surgical and non-surgical managements as well as innovative minimally invasive techniques.
In addition to clinical and surgical responsibilities, Dr. Chen also incorporates educating students, residents, and fellows into her practice. She has received teaching awards and serves as a mentor for students, gynecology residents and female pelvic medicine and reconstructive surgery fellows in the Department of Gynecology and Obstetrics at Johns Hopkins School of Medicine in Baltimore, MD. She also leads the Johns Hopkins Global Health Leadership Program which is an interprofessional global health learning experience for medical, nursing, and public health students.
Dr. Chen is also active in scientific research, specifically in obstetric fistula and global health and surgical education. She received training specifically in the care of obstetric fistula patients and fistula surgery in Ethiopia and has had clinical and research initiatives caring for fistula patients and patients with other pelvic floor disorders in Nepal. She is currently involved in clinical, research, and educational programs in the United States, India, and Rwanda. She is well published in peer reviewed medical journals and has also contributed to several book chapters. This has also led to active participation and presentation at national meetings including the American College of Obstetrics and Gynecology, the American Urogynecologic Society, the Association of Professors of Obstetrics and Gynecology, the Society of Gynecologic Surgeons, the American Association of Gynecologic Laparoscopists, and the International Urogynecological association.
Cynthia Fantasia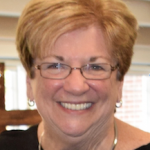 Cynthia Fantasia served as Pastor of Service and Women at Grace Chapel, Lexington MA.
She has lectured at a weekly Bible study, and speaks at conferences and retreats nationally and internationally. Cynthia passionately presents the Word in a relevant, practical, and often humorous way. Her journey of faith has taken her on some exhilarating adventures, some deep valleys, and through some turbulent waters. Through it all, Cynthia has found that He is sufficient for any, and all, of life's experiences. A contributing author in Mothers Have Angel Wings by Carol Kent, and 30 Ways to Embrace Life by Lucinda McDowell, Cynthia has also written several Bible studies that are used in several churches across the country. She is currently under contract with NavPress writing a book chronicling her husband's (and her) journey through Alzheimer's Disease. Ordained in 2007, she received her Doctor of Ministry degree from Gordon Conwell Theological Seminary. The focus of her study was "Effective Ministries to Women".
She was one of 15 pastors in North America selected to join a cohort, through a Templeton Grant, investigating the relationship between science and faith. Cynthia was the co-founder of GCScience – which now has an international internet following of over half million. Cynthia was a member of the team recently awarded a Templeton Grant to do further study in the local area.
She has three adult children and five "perfect" grandchildren. Her favorite activities are long walks, reading great books, visiting her beloved Maine coast, and seeing the world through the eyes of her grandchildren.