International Partners
Yolanda Alberto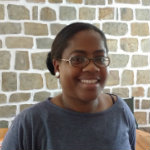 Yolanda Alberto is a native born Angolan, raised in a large family of five girls and four boys. From the ages of 17-23 years, she volunteered at a refugee camp in Namibia, helping to teach, provide counseling and share Bible studies. While in Namibia, Yolanda studied to become a nurse, as she has always loved to work with people – teaching, encouraging and seeing them grow in different ways. She worked for a company called Ocean Ring (Pride) as a nurse, in addition to placements with the government, in TB hospitals and in other private hospitals.
Yolanda is married to a husband whom she describes as having a blessed heart; he is Pastor and she is pleased that they are doing the same work. Together, Yolanda and her husband have three beautiful children – Otchaly, Kolissa and Chilombo.
She says, "Angola is a country with a lot of challenges and right now it is going through a very difficult time. [Health] is really one of the biggest problems the country is facing. There is a very high rate of death because of the poor health conditions and facilities. Our prayer is that God will change the situation of the country one day and also open our eyes. I believe as an Angolan [that] we also need to do our part for the situation to change. It is a joy working with the [fistula] women and the prevention program – [they] have lived all these years in a silent prison because of their problem, but we have really brought a new hope for their lives and their families. We can see the joy and smiles they have when they become dry."
Yolanda expresses gratitude for all of the hard work of her partners at Hope for Our Sisters.
Drs. Priscilla and Daniel Cummings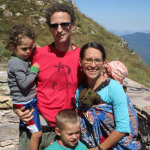 Dr. Priscilla Cummings completed her medical education at the University of Michigan, with a residency in Obstetrics and Gynecology at Pennsylvania Hospital. She did her fistula surgical training in Angola with some of the world's best fistula surgeons! Dr. Daniel Cummings completed his medical education at University of Rochester, with a residency in Emergency Medicine at Hospital of the University of Pennsylvania. Drs. Pri and Daniel work as a team at Kalukembe Mission Hospital. They live with their three energetic children and a rotating cast of pets (currently an owl, rooster, and a cat).
Dr. Stephen Foster (FRCSC)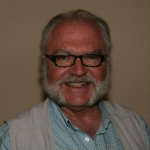 Dr. Foster received his surgical training through the Gallie Residency Program in general surgery at the University of Toronto. He has held such positions as:
International Traveling Fellow, and Fellow in head and neck surgery and urology at McMaster University
Clinical Associate Professor of Surgery at McMaster University.
Dr. Foster was born in Brantford, Ontario, grew up in Zambia, and spent much of the last 30 years in Angola before returning permanently in 2000. Dr. Foster and his wife Peggy divide their time between CEML and the mission hospital at Kalukembe in the interior.
Norm & Audrey Henderson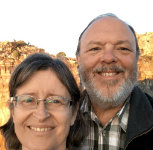 Norm & Audrey Henderson have been serving in Angola since 2011. Norm is director of technology at CEML (Clinical Evangélico de Medicina do Lubango), a hospital in the south of the country; coordinates CEML's visitor program; and is business administrator for SIM Angola. Audrey is a nurse and director for Quality at CEML. She enjoys working with the Angolan nurses, mentoring them and helping improve the quality of care. She provides patient education and spends much time with women with obstetric fistula, providing spiritual and practical counseling and support as they prepare for and recover from fistula repair surgery. The Hendersons assist a rural outreach of the local church, and Norm preaches monthly.
Dr. Shirley Heywood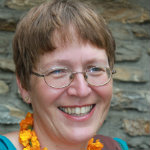 Dr. Shirley Heywood hails from the United Kingdom, where she also has completed all of her Obstetrical and Gynecological training: She attended MBChB Liverpool through 1979, MRCOG through 1985 and FRCOG through 2000.
Working overseas for 25 years, in Pakistan and Papua New Guinea, with the last 14 years in Nepal, Dr. Heywood says she will remain in Nepal until she retires. She first arrived in the country as a volunteer with International Nepal Fellowship, an International, Interdenominational Christian INGO working in Nepal since 1952 and registered in Australia since 2005. INF mainly provides medical services and community development in the western half of the country.
Because Dr. Heywood was working mostly working in western Nepal, where obstetric fistula was a largely unknown problem, with many unmet needs, Dr. Heywood looked east to where treatment was available in Kathmandu. To better serve those of her region as their countrywomen were being served elsewhere, she underwent training in Fistula surgery in 2008 with Andrew Browning in Bahidar Hamlin Fistula hospital in Ethiopia.
In her time, Dr. Heywood has seen INF raising fistula awareness and providing prevention training to government health workers in the three Western Regions. A fistula repair service began in 2009 though camps in partnership with Mid Western Regional Hospital Surkhet. A designated Fistula treatment and training centre is under construction in the Mid Western Regional Hospital complex in Surkhet and from 2018 will open and provide fistula treatment throughout the year.
Petra Jobse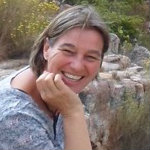 Petra Jobse was born into a big family in Holland and has always loved to work with people from other cultures. Prior to moving to Angola in 2014, Petra worked with immigrants and with people in asylum-seeker camps in Holland. She most prefers to work in preventative care, teaching women about their own health, and that of their children.
Petra has loved working with the people of Angola. She described it as, "a country with many challenges and huge needs. It isn't always easy, but it has been my favorite to work with people in the rural areas where there is still so much need. Angola is among the countries with the highest under-age-five mortality rates… [Additionally], poor maternal care is one of the contributing factors to the high numbers of women with fistula."
Since the start of the prevention programs in 2015, Petra has felt joy and pride in being part of the HFOS team!
Dr. Annelise Olson, General Surgeon

Dr. Olson is a general surgeon, most recently from Michigan, before that from South Dakota and Portugal. She completed medical school at Loma Linda University in Southern California, and then went on to surgical residency at St Joseph Mercy Hospital in Ann Arbor, Michigan. There followed a fellowship in International & Rural Surgery, a unique program giving experience in all the surgical subspecialties. She completed a 2 year post residency with Samaritan's Purse and now serves full time at CEML.
Dr. Esperance Ngondo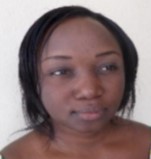 Dr. Esperance Ngondo was born in Kisigari, Rutshuru Territory, North Kivu in 1987. After primary school in Katoyi and Peace Secondary School in Goma, she entered the University of Goma in 2005 to study medicine. She completed her studies in 2013 as a Medical Doctor. During her studies at university she worked from 2009-10 with the local NGO, ACODRI, as a community health worker for women affected and infected with HIV/AIDS and those who had been impacted by sexual and gender-based violence (SGBV). After completing her studies she was hired as a doctor by Bethesda Baptist Hospital in Goma in a program supported by Doctors without Borders where she has been responsible for regular consultations, surgery and all interventions especially diagnosis and treatment of SGBV. She has received numerous additional training in HIV/AIDS care and treatment, diseases with special reference to people in internally displaced camps, as well as rapid diagnostic testing. She began working as World Relief's SGBV-HIV/AIDS Health Officer on March 2, 2015. Dr. Ngondo and her husband, Innocent, have three young daughters.
Jean Nyandwi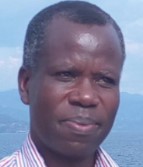 Jean is a born again, committed and mature Christian. He is married to Cesalie Nicimpaye Nyandwi (former National Director of Dutabarane, a partner to World Relief Burundi) and they have 5 children (3 girls and 2 boys) – Joanna, Jean-Fils, Eunice, Graciela, and Jadon. He speaks English, French, Swahili, and Kirundi.
He holds a M.A in Rural Sociology and Community Development, from the University of Nairobi, and a B.A degree, in Community Development (including Christian Ministries), from Daystar University, in Kenya. He also holds many certificates in Leadership, Business Processes Analysis, Security and Safety management, Advocacy (Community Voice and Action), Local Partnering, Grants Management (including Gateway to Grants/US Grants), Fundamentals of Relief/Sphere project & Project Management, Post Distribution Monitoring/Humanitarian Accountability, LQAS (Lot Quality Assurance Sampling), etc.
Jean is a community development professional and has more than 20 years of experience in Support Services, Humanitarian and Emergency Affairs, Advocacy, and Transformational Development, in the Great Lakes Region of Africa (Burundi, Rwanda, Kenya, DRC), and West Africa (Mauritania).
He has more than 14 years of senior leadership and management experience in Christian international NGOs, including World Vision International, World Concern, and Evangelical Mission for Africa. The senior positions he occupied include, Burundi Country Representative, Great Lakes Representative, Humanitarian and Emergency Affairs and Supply Chain Management Director, Special Programs Director, Senior Integrated Programs Manager, Base Manager, among others. Jean served also as a board member of Kazoza Microfinance, affiliated to World Vision Burundi.
Pastor Marcel Serubungo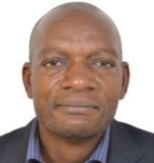 Marcel pastors within the Community of the Pentecostal Churches of Central Africa (CEPAC). Pastor Marcel has been with World Relief (WR) DR Congo from its start in 2002, and he has grown its Church Mobilization and Peace Building programs in the decade since. In his current position, Marcel has had the challenging role of mobilizing church leaders to become reconciled and united in order to work together in serving the most vulnerable. He has provided various trainings to pastors, women leaders, youth leaders, and Sunday school leaders on leadership and discipleship, plus he has mobilized many denominations in eastern Congo for compassion ministries. Marcel is skilled in project management, and he maintains strong relationships with WR's church partners in the US as well as with rural constituents in the numerous local churches of eastern DR Congo. Marcel holds a B.A. in theology and an M.A. in Sustainable Peace and Conflict Management from the Uganda Martyrs University.
Dr. Rebecca Zachariah, Gynecology/Obstetrics FMH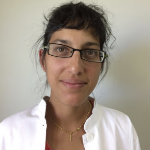 Dr. Rebecca Zachariah attended Medical School at the Universities of Basel and Lausanne, Switzerland, followed by her residency in Gynecology/Obstetrics in Muri and Aarau, where she also completed a residency program in gynecological oncology. She had the position of an attending physician before coming to Angola. She also worked on a short-term basis in low-resource settings in Pakistan, Nepal and Bangladesh. She joined CEML in September 2016. She is married to Dr. Ralph Zachariah; together they have four children.