Current Projects
Maternal Health Fund
Early in our work, we decided treatment of fistulas is simply not enough. We want to invest in our sisters before they become injured. We want to help prevent fistulas before they are created. Working with our Angola-based partner doctors at Central Evangelical Medical Center (CEML) in Lubango and in Kalukembe Hospital in Kalukembe, we established Maternal Health Funds.
These funds are used to cover the cost of emergency maternal care when the woman and/or her family cannot pay for the care received. First of all, women who have been healed from fistula almost always require a cesarean section for future births. Additionally, a quality and timely cesarean section for a woman who has never suffered from fistula can prevent fistula from ever occurring, as well as protect the woman and child from death. Lastly, these funds can be used to provide required rehabilitation services for our precious sisters after fistula surgery.
At Hope for Our Sisters, we truly invest in women.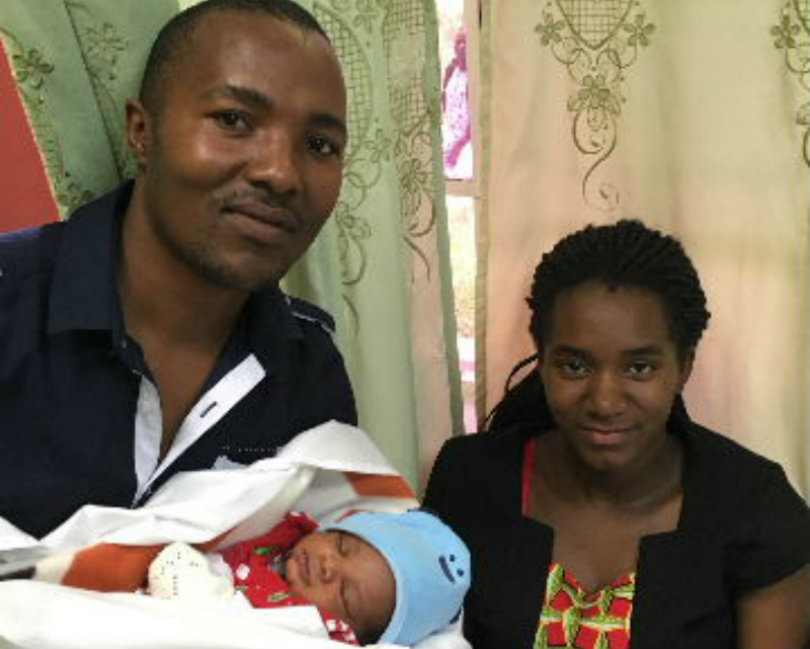 Ultrasound Empowerment Program
In Angola, part of the challenge is communication to remote areas where the neediest women live. Through our local partners, we sent out an announcement that we were bringing our ultrasound equipment and medical staff to monitor pregnant women. Families came from near and far.
In this first session of our Ultrasound Empowerment Program, we were able to provide prenatal ultrasounds to 151 ladies in Kalukembe, Angola. We welcomed women who had never or rarely ever had prenatal care. Our public health nurse visited with them while they waited and taught them about the benefits of vaccines for babies. They held conversations with the ladies to encourage them to take care of their health and plan for safe places when they go into labor.
As a result of these ultrasounds we identified 12 women that had important issues with their upcoming deliveries. Some of these included chronic hypertension, twin pregnancies, and serious abnormalities affecting their developing babies that will require additional care during and after birth.
As you can tell, we saw hard evidence of benefit from this week.
(Dr. Daniel, writing for Dr. Priscilla, surgeons working at CEMC)
As described in the example above, the Ultrasound Empowerment Program continues to provide key maternal care for our sisters and unborn babies in the most remote, underserved areas of Angola.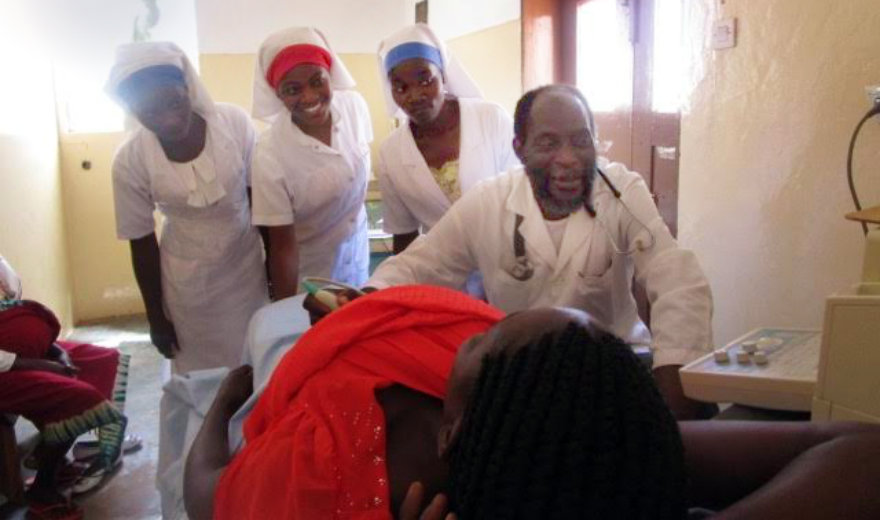 Sexual Gender-Based Violence (SGBV) Groups
Sadly, in places like the DRC, women are aggressively assaulted on a regular basis. Their bodies have become weapons of war. They are not valued by all…yet. These SGBV groups, through our partner, World Relief, provide our beautiful sisters with much-needed community, assistance with owning and sharing their stories, opportunities to give back by providing for new sisters who join the groups, and the encouragement to help change their culture one step at a time.
During a trip to the DRC, we attended an SGBV meeting where all thirteen women stood tall and each shared her story. Each woman spoke of moving from despair and a lack of hope to strength and new hope. Each woman spoke of finding a new reason to live.
Lastly, and most importantly, these groups are self-sustaining. Adama, pictured in the back row with the huge smile, leads one of these groups and most of the women present pointed to her and said she was the reason they had found their new community of women.
One day, all women will be valued.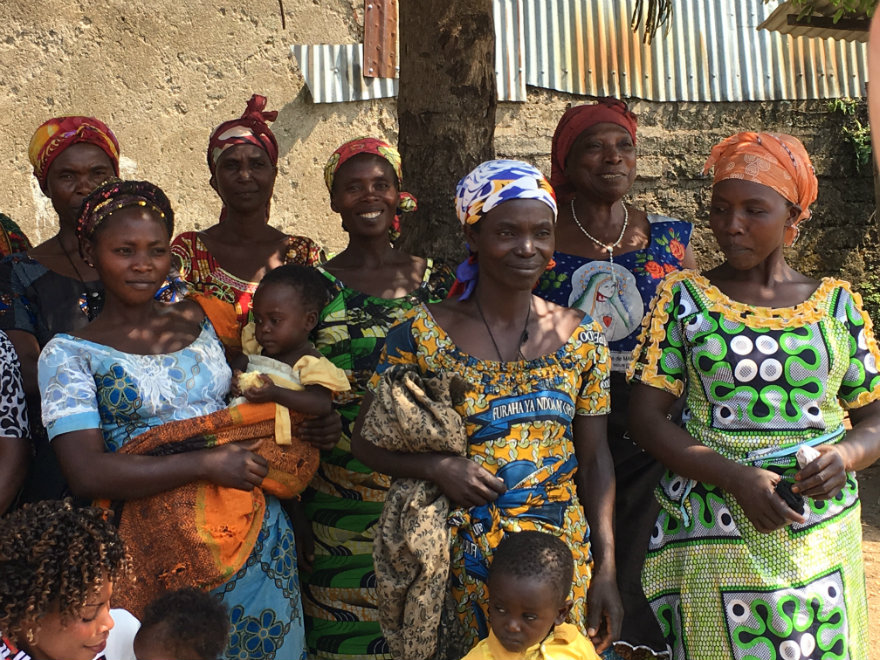 Aftercare Program
CEML hospital focuses on serving regions of Angola with low medical access. From its 2006 beginnings, the hospital has grown to include a 24 hour emergency ward, consultation rooms and treatment areas, a lab, x-rays with digital capability, operating theaters and a large ward with 8 semi-private beds.
Nurses at Central Evangelical Medical Center (CEML) identified a need among fistula patients for a longer term approach to restoration and rehabilitation into community. Fistula patients often stay connected to CEML over the course of a year or more to have additional surgeries and care. This time has been used productively to train in language, sewing, and fistula education.
We partner specifically with CEML to support Aftercare efforts at the hospital. Your donation funds the salary of a local who leads the women in sewing and other transitional skill training, education, and rehabilitation. Your gift also provides for the materials and logistics necessary for Aftercare at CEML to be accomplished well. With our support, women are given the opportunity to grow together as a community and to be renewed in their hope and vision for the future.